Five Ikea-hacking companies you need to know about
---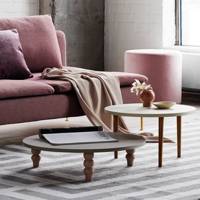 In addition to being a cost-effective way to imbue a bit of personality into your home, these hacks reduce waste and promote upcycling. You've already embraced the Swedish tradition of Ikea, why not take it a step further and follow their waste-free philosophies as well?
Below, our favorite Ikea Hackers...
Bemz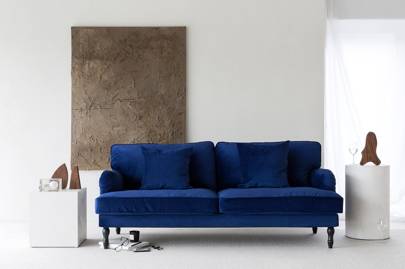 The most deluxe in our roundup is the Swedish-based Bemz, which offers slipcovers, bed skirts, and pillow covers for every Ikea make and model (they even take requests for those they don't cover). The company is also focused on sustainability, with textiles woven from machine washable, natural cotton and polyester-based textiles, its own line of recycled fabric upholstery options. The brand most recently launched their Simply Linen and Simply Velvet collections, and before that, collaborated with the Designers Guild, Christian Lacroix, and Tom Dixon.

PrettyPegs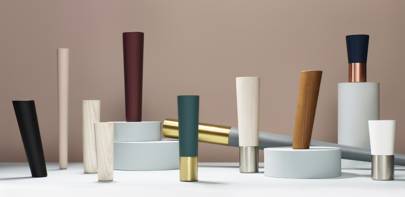 Another Swedish-based Ikea Hack offers pegs, table legs, and chair foots that are, as its name suggests, pretty. Even more charming is the company's founding story, a now-husband and wife who fell in love with an Ikea couch, but were less enthusiastic about its pegs. And so they took the money they had saved for their wedding party and created Prettypegs instead. Shop their collection of affordable but high impact brass and steel-capped pegs in Ashwood and bent-metal. The company also makes knobs and fronts for all your Ikea-needs.

SemiHandmade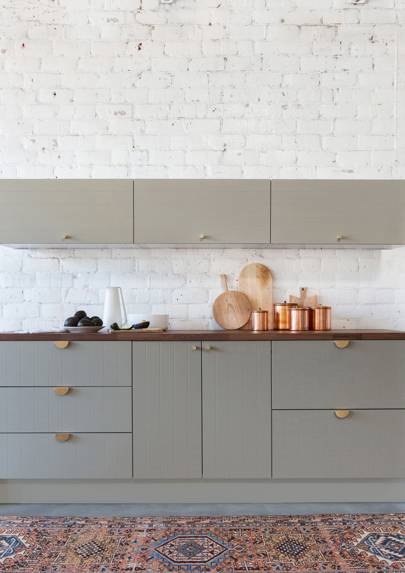 For your kitchen makeover, or a project from scratch, look to SemiHandmade. The not-affiliated-with-Ikea company will upgrade the finishes and superficial fronts of cabinets. Think walnut veneers with brass semi-circle hardware or inky black drawers with slender pulls in gold. The company most recently collaborated with tastemaker Sarah Sherman Samuel, who designed all the bits and bobs to help you create your dream kitchen. Just upload your Ikea floor plan and customize away.

Superfront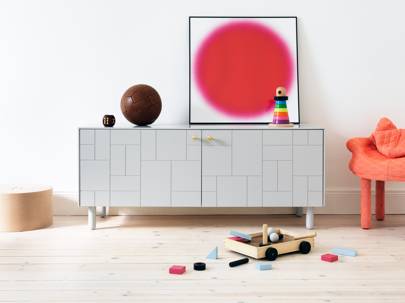 Yet another Swedish-born brand is Superfront, which specializes in colorful and textured, appliqué fronts for Ikea furniture. Take a minimal console table and remix it to your liking with panels in blush tones etched in a chevron pattern, then continue on and swap out its knobs and pegs. When you're done, your furniture piece will be wholly transformed.

Comfort Works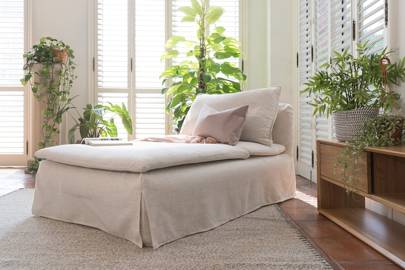 This Melbourne-based slipcover maker was also founded by a couple. After making their own Ikea slipcover (self taught with sewing lessons via YouTube), the pair launched a full-fledged company that ships around the world. Comfort Work's offerings include velvet, linen, and cotton-blend upholstery in nubby weaves and eye-catching stripes. Best of all is their price range, which rivals that of Ikea's own slipcover replacements.

The best of #IkeaKitchens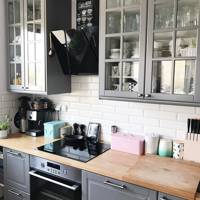 Instagram Snoop
The best of #IkeaKitchens
---